HOW THE HECK DOES IT WORK?
INNOVATION MEETS TECHNOLOGY
Think new age sploof, but tiny.
The magic behind SLEAV™ comes from its proprietary filter that utilizes a unique 3-stage process, engineered for maximum vapor and odor filtration, without impeding airflow.
As the vapor travels through the filter's chambers, the material and design of each stage work together to compound the absorption and diminish the visible vapor and odor from your exhale, leaving only clean air to exit the filter.
WE LIKE TO KEEP THINGS SIMPLE
Life is full of unnecessary complications. Thankfully, our product isn't one of them.

1. Insert the filter cartridge into the silicone housing case ensuring the mouthpiece and case angle align.
2. Slip your device into the SLEAV's armbands.
Nothing new here, just inhale from your device, and blow into the mouthpiece. 😎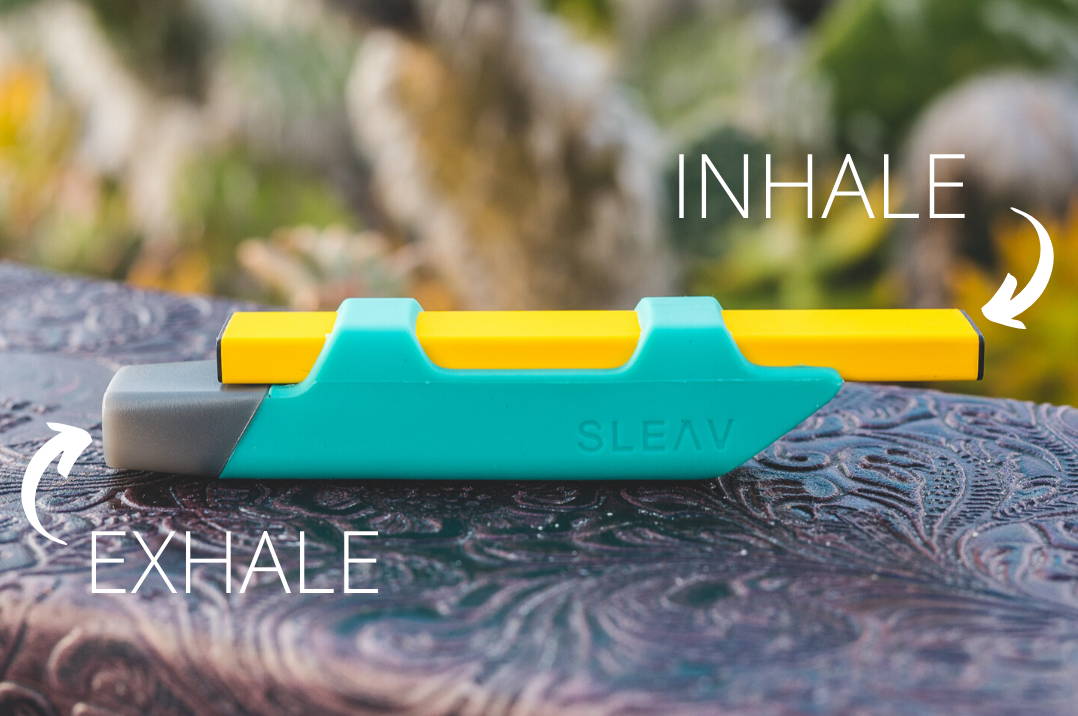 For optimal performance, we recommend a deep and purposeful exhale.
Some may find that it takes a few tries to get the RIGHT EXHALE to effectively capture all of the vapor.

This is due to the SCIENCE behind our design, where the increased force from your exhale will create a vortex inside the cartridge, allowing vapor particles to bounce around and absorbed by the filter material.

Simply put, the harder you blow, the better your SLEAV™ will work.